The Seacrest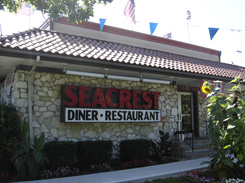 Definitely not your ordinary diner, The Seacrest is a diner/restaurant which features the varied menu and generous portions of a diner accompanied by the service and quality of a full-scale restaurant. You and your guests can enjoy meals around the clock, from an early-bird special or an over-stuffed omelette at midnight. But the draw of the Seacrest, what built its loyal following and requires reservations on the weekends, are the high-quality entrees offerings.



KIDS UNDER 12 EAT 1/2 PRICE AT ALL TIMES

JOIN OUR BIRTHDAY & ANNIVERSARY CLUB!
Receive a Special Gift on your Special Day




Delicious Meals and Desserts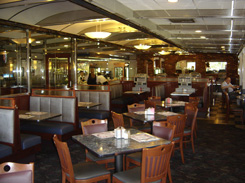 Dinner features include thick-cut broiled veal chops, linguine smothered with seafood and beef shish kebab. All of the various nightly specials come with soup, salad, and dessert. Order a refreshing glass of beer, wine, or cocktail with your dinner and save room for one of our homemade desserts. When it comes to dessert, the Seacrest satisfies all comers with pies, cakes and confectionaries and pastries of every description.

Join us for a delicious meal!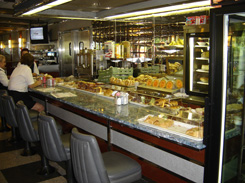 Join us The Seacrest will cater to your palate and serves from 7 to 2 a.m. Monday through Thursday, and 6 to 3 a.m. over the weekend.

cheap nfl jerseys